James Leon Hudgins I sometimes grunt loudly just to upset the silent nature of a group of guys in the bathroom.1ManageLike · Reply · 5w

Shanda Stinson Jerkins People who do not flush!1ManageLike · Reply · 5w

Joseph Phillips People whom do not wash their hands3ManageLike · Reply · 5w

Quentin Botts People in general.6ManageLike · Reply · 5w

Jeannette Arnold The big gaps between the door and frames you can see in clearly it's an invasion y are they so wide7ManageLike · Reply · 5w

Kelly Widmar im at the mens stall and someone comes right next to me instead of one of the other empty stalls

Joe Hutchings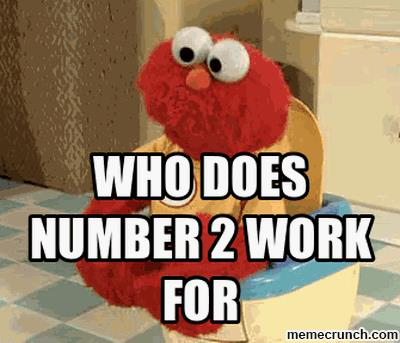 GIPHYManageLike · Reply · 5w

Brandy Lynn Byrum People who don't flush and women who pee on the seat!!!1ManageLike · Reply · 5w1 Reply

John Pritchard When you're at a wall of urinals and another guy doesn't follow the code and uses the one right next to you.

Chas Mitchell People who don't flush the toilet, and the smell of the many outside bathrooms in places like parks or campsites! Disgusting!

Ashly Anderson People who tie their used tampons around the sink faucet. People who shit in the refillable soap dispenser. People who shoot up and die on the toilet. People who shake the door like they're going to push you off to use it. Colt Daemoin Davis
ManageLike · Reply · 5w2 Replies

Lisa Burke People who leave pee blood and poo on the toilet seat #disgusting1ManageLike · Reply · 5w

Curtis White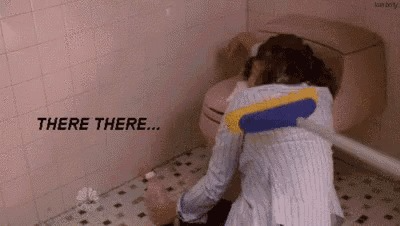 TENORManageLike · Reply · 5w

Chad Teeter Trashy people (don't flush, don't wash their hands, leave stuff on the seat, leave garbage on the floor, spitting gum or chew in the urinals, not washing their hands, wanting to talk as if were friends, leave the water running in the sink, sitting on t...See More

Joey Davis and all that is still better than 97x

JohnBree Adams People not washing their hands or no paper towels in the bathroom so you have to use toilet paper to open the door and dry off your hands

Farrah Steel People moaning, grunting, or praising Jesus while they're shitting1ManageLike · Reply · 5w1 Reply

Jacob Upton Not flushing or going around the toilet, not in it.